DeviceTotal Partner Program
Become a Partner and Give your Customers Absolute Connected Device Confidence
Expand your business by offering your customers a revolutionary advancement in Attack Surface Management. 
DeviceTotal has developed the first precognitive ASM solution for the global private and public sectors.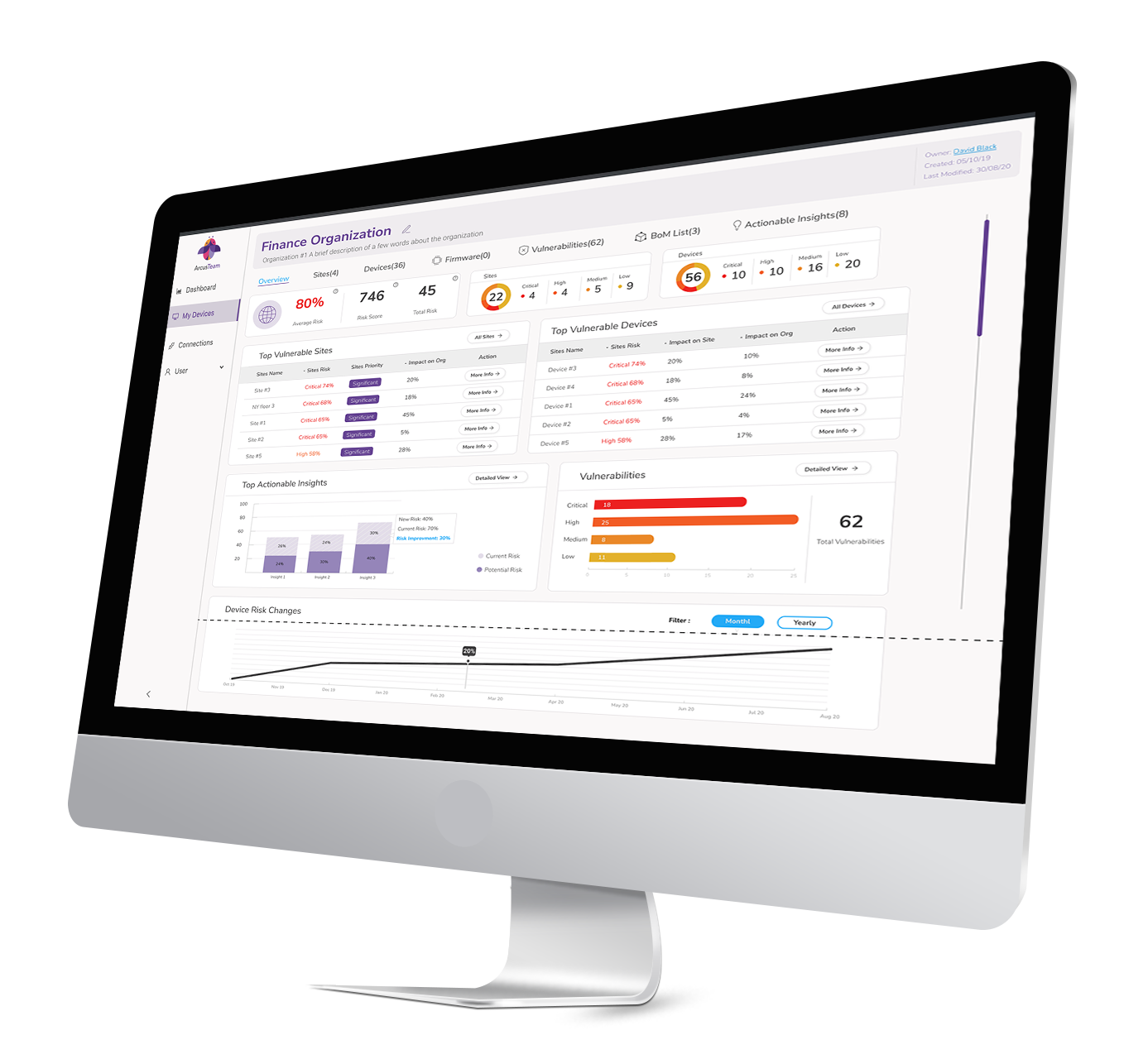 Partner With Us in 3 Easy Steps
Complete the Partnership profile form
Join a session with our experts to select the best partnership type for your business needs
Onboarding, training, enablement, and access to the DeviceTotal platform
The Industry's First Precognitive,
Attack Surface Protection Platform
Recognizing a global lack of confidence in connected device security, we developed the industry's first precognitive attack surface management (ASM) platform to meet this challenge head on ‒ DeviceTotal.
DeviceTotal offers a centralized, agentless, automated, predictive, proactive SaaS ASM platform that can be integrated into your customer offering to offer an additional layer of security before threats reach current and future networks.
Bringing a new approach to the ASM landscape, DeviceTotal accompanies you and your customers through each lifecycle stage of every connected device ‒ beginning with before you purchase the device through its end-of-life.
Being a precognitive solution, DeviceTotal enables you to assess the security of a connected device and the effect it will have on an organization's ASM risk score before it's purchased and becomes a potential risk to network security.
ArcusTeam welcomes partnerships to help bring change and innovation to the global attack surface management landscape.
As a DeviceTotal partner you will benefit from:
Access to our Partner Portal
Access to marketing collateral
and case studies
Become a Certified
DeviceTotal Partner